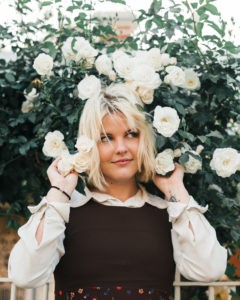 Denise le Menice is the solo project for Western Australian singer songwriter Ali Flintoff.  Having made a mark for herself in Shoegaze outfit Dream Rimmy and with the take no prisoners punk outfit BOAT SHOW, Ali channels her dream pop sensibilities into the songs of Denise le Menice with her trademark melodies and harmonies.
Denise le Menice's first track, the Garage Band, bedroom recorded "Addiction" made it onto Dinosaur City Records 2018 compilation with a release in the US through Burger Records.
Her first official single "Heart" was released in October 2018 through Barely Dressed, debuting on triple j's Good Nights show with Bridget Hustwaite. She rounded of 2018 with shows in Adelaide, Brisbane, Perth, Sydney and Melbourne.
Early 2019 saw Denise le Menice added to online media outlet Pilerats' "Ones' To Watch" list for the year. The rest of the year will see new singles and live shows coming.
Camarano


The Ivory Lies