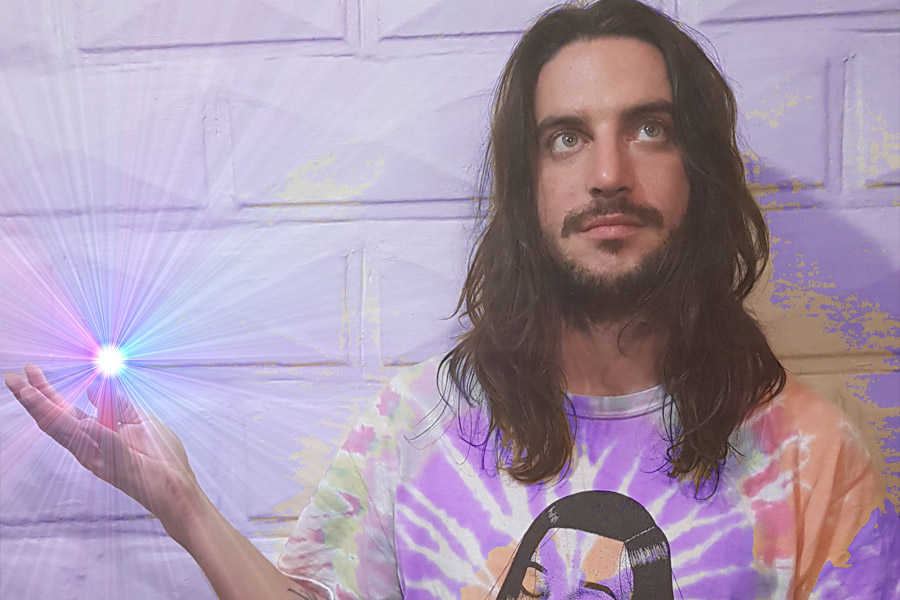 Reef Prince is here to break down walls with his infectious, lo-fi, bedroom rap tunes.
Another flavour of West Coast Heat™, Reef Prince is your leaned out sun bleached 'Abalonely B0i'. Known for fronting crooked garage rock band Doctopus and originally part of twisted rap posse's like The Good Boys and Char Kway Pals, Reef Prince feels like an arrival, a vision that's been waiting to manifest.
Joined by Hamjam's Hame DJ and Ginoli on spaced productions these friends have created feel gud tracks like 'Space Witch' and the autotune-heavy, nautically-minded 'Abalonely B0i', all framed by the Prince's outlandish banter, pendulous tendril-hair and broad grins.
Reef Prince's latest offering 'Uber Jets' featuring Nick Allbrook from Pond on vocals is a tropicool banger that will heat up even the coldest freo winter day. Recently touring Aus with Methyl Ethyl and Pond, Reef Prince is a wild live experience.