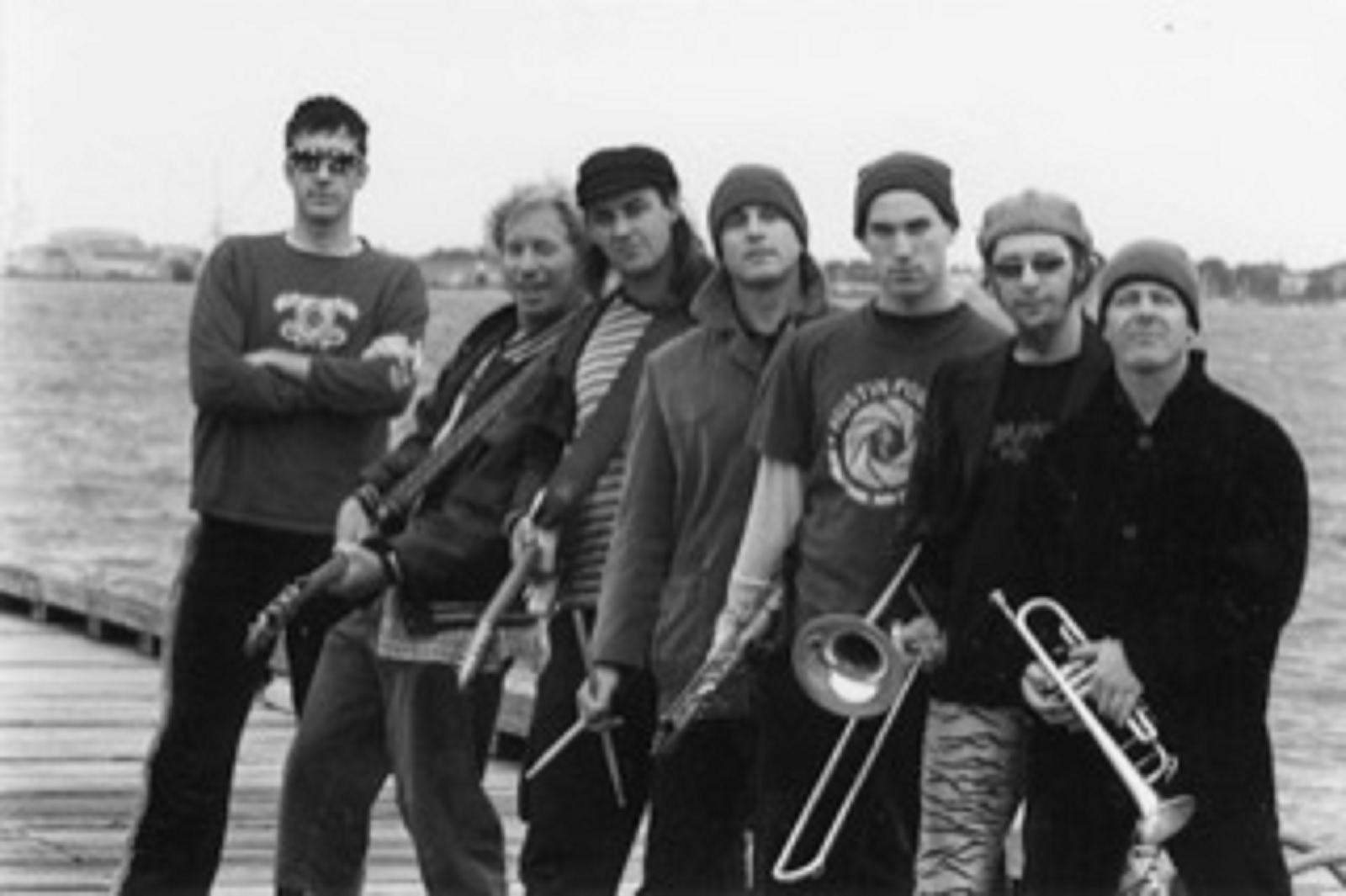 Reforming for a very special Hidden Treasures performance is Prawns With Horns.  Prawns With Horns are Australia's Mano Negra, a thunderous big band boasting an inspired guitarist, three-piece horn section, a rare thereminist and truly memorable songs.
In a career spanning over fifteen years, Prawns became an underground cult phenomenon. Described as 'Frank Zappa with a surfboard' and 'Ricky Martin on acid', Prawn Music is an electric blend of original funk, punk, rock, ska, jazz, reggae and Latin grooves. Their live show is an infectious, groove-laden extravaganza to make 'em boogie all night.
Prawns With Horns won plenty of industry accolades and featured on many surf/skate video soundtracks. After four critically acclaimed albums, the Prawns were a vanguard of global fusion music.
Prawns With Horns played gigs and festivals all over Australia and toured internationally including South America and Europe.   Now, we are very excited to have Prawns With Horns return to Fremantle at Hidden Treasures.