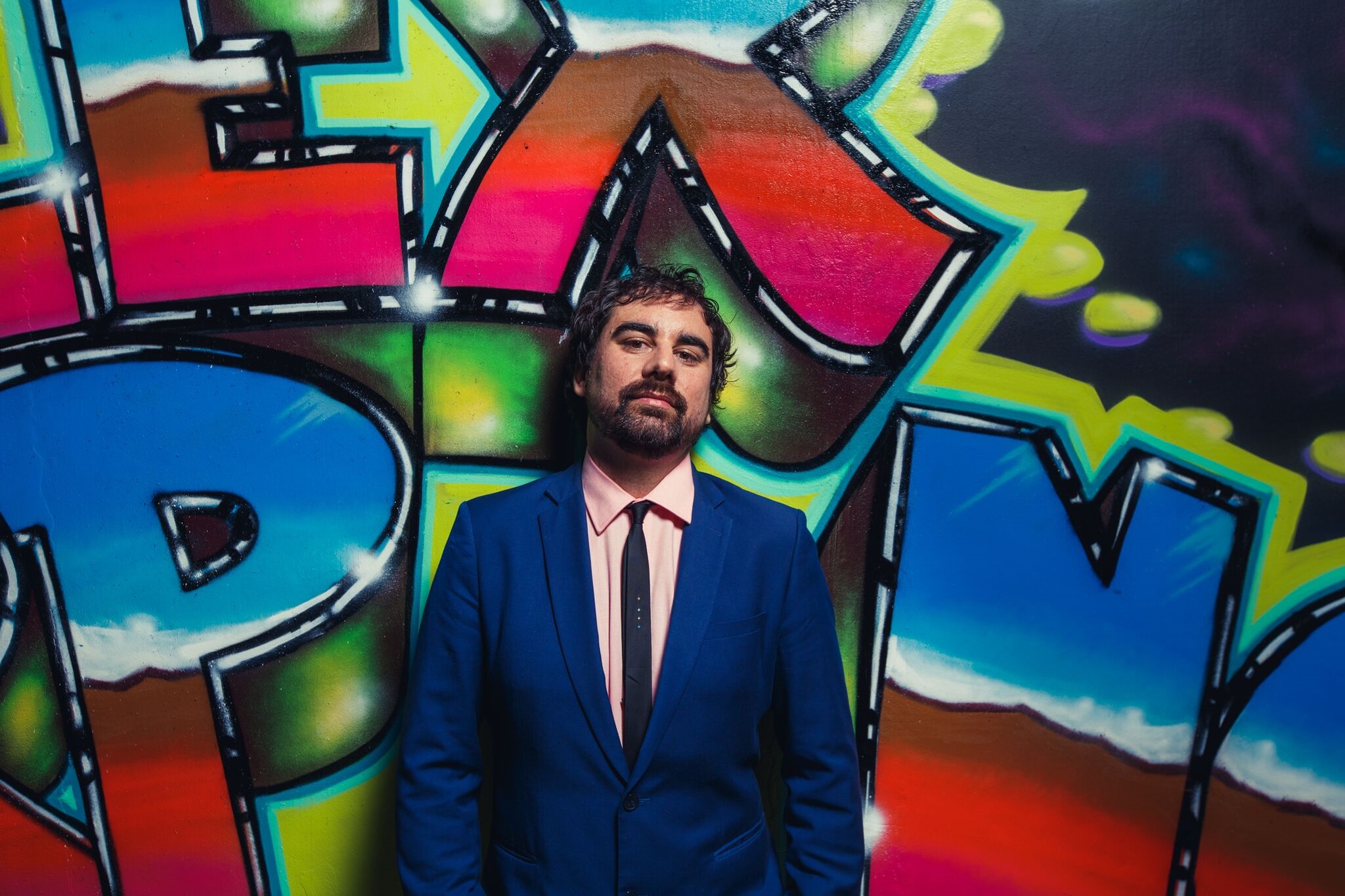 Alex Arpino has had a rich history in Perth music, with a decade fronting indie pop purveyors The Autumn Isles behind him, he now sets out on a solo escapade with his debut album.
A creative force, Alex Arpino has been described as a renaissance man, whether it's producing large-scale urban art murals and delicate portrait work or constructing records, his depth of artistry and attention to detail consistently shines through. Alex has spent the last few years working on a list of songs that connects to his childhood, the wide-eyed years of discovering the joy of pop music.
Whether it was listening to Yacht Rock on AM radio in the back seat of his Mum's old Hyundai, or walking through the local shopping centre to the sounds of ELO, The Cars, and Belinda Carlisle broadcasting through its cavernous shops, this list of songs shares their DNA in those moments. In addition to his teenage years when the words Sub Pop and Geffen had such a significant impact- it led to a transition from bedroom guitar-strumming dreamer to stepping out to local stages and claiming his creative voice.
As a lyricist, he has historically painted pictures in metaphor and existential themes. His solo work has been far more autobiographical, recollections of lost love, childhood hopes, and adolescent adventures.
Keep an eye out for Alex's fun music videos for his singles I Remember You (Dancing With the Devil) and Space Ghost (In A Puppet).  Alex's self-titled debut album was released on 1st June 2018 and is available on vinyl.