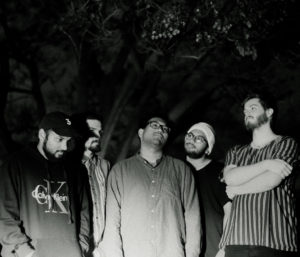 Energetic, virtuosic, sensitive and compelling are just some words to describe Perth 5-piece synth outfit Gazey.
Brought together in late 2017 through a mutual love of 1970s and early-'80s production, the band crafts impeccably-arranged progressive synth and lo-fi tunes that call to mind the timeless sounds of ELO and Yes as well as contemporary trailblazers Toro Y Moi and Blood Orange.
With an unwavering commitment to delivering compelling live performances, Gazey has gigged relentlessly over the past 12 months including supporting local luminaries Demon Days and Boat Show and playing a packed out showcase for WAMFest 2018.
Caleb Andrews | Bass
Ezra Padmanabham | Drums
Ryan Thomas | Guitar
Ezekiel Padmanabham | Keyboards/Vocals
Josiah Padmanabham | Keyboards/Vocals
Lxxvers


Sgt. Hulka