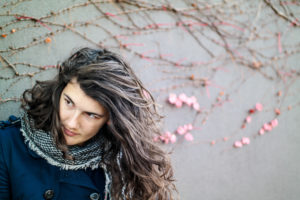 With celestial piano and vocals, this messy-haired act spouts rhythmic and emotional art that is as evocative as it is catchy. She will have you clapping and singing along in no time.
Acclaimed singer/songwriter and instrumentalist, Cecilia Brandolini blends contemporary percussion and live vocal looping with her emotional presence, accompanied by Fremantle WA troubadour Tashi Hall on drums.
With her breathtaking voice reminiscent of Kate Miller-Heidke, piano talents that bring to mind Regina Spektor, and a songwriting touch that harks to none other than the great Joni Mitchell, Cecilia Brandolini is a talent impossible to ignore.
"Cecilia Brandolini is a rare talent. Exciting and creative well beyond
her age!" – Mama Kin
The Chevelles


Jamie David with Mel Robinson and Geordie Batey